Natural England is encouraging people into the countryside by capitalizing on the time of year with its Walking the Way to Health Initiative (WHI).
Country View Walking Your Way To Health
January is all about resolutions, which for many people revolve around getting fit and losing weight after the Christmas and New Year period, particularly as obesity is becoming an increasing problem in modern Britain.
Natural England is encouraging people to get outside to get fit while enjoying the natural environment.
The initiative aims to improve the health and fitness of those who take little exercise or who live in areas of poor health.
Walking each mile could burn up about 100 calories and walking three miles a day two times a week could help reduce weight by 1 lb every two weeks, according to Natural England, who since autumn 2014, have been putting in place trained walk leaders to run regular health walks.
These walks are free and vary in length from half a mile up to three to four miles.
Groups vary in size from less than 10 to more than 30, with new walkers always very welcome.
"Natural England is encouraging people to make use of the natural environment for physical activity," says Shaun Thomas, Natural England's East of England regional director.
"People don't need to spend a fortune at the gym. Regular brisk walks in your local countryside or park are a great way for everyone to achieve better health and fitness levels in the New Year."
Get Mobile … And Live Longer
Walking is one of the best, most convenient fitness activities. With a good pair of sneakers, virtually anyone can do it. Need more reasons to get off the couch and get moving?
You'll live longer. During a 12 year study, retired men who walked more than 2 miles a day lived longer than those who walked less than a mile a day. Only 23.8% of the 2-plus miler group died during that time while nearly double that (40.5%) died from the other group (New England Journal of Medicine).
You'll trim your tummy. Walking 4 or more hours a week reduce omen's risk of gaining weight around their waists–a common problem as they get older–by 16%. Researchers tracked more than 44,000 women for 10 years (International Journal of Obesity).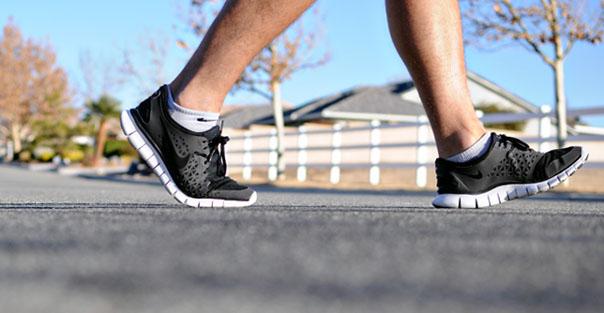 You can halt osteoporosis. Women over the age of 50 who currently walk (or cycle outdoors) for more than 30 minutes a day are 20% less likely to develop dowager's hump as a result of osteoporosis (Journal of Bone and Mineral Research).
You can improve your eyesight. When a group of sedentary folks started a regular walking program–40 minutes, three times a week, at a brisk pace–those with glaucoma reduced their eye pressure by 20%. Folks without glaucoma saw a 9% reduction in eye pressure. Glaucoma, the leading cause of vision loss and blindness in the US, results from an increase in eye pressure (American Academy of Ophthalmology's annual meeting).
Bottom line: Start walking today, even if it's for only 5 minutes. Then slowly work your way up to about 35 minutes a day to reap these and many other benefits.